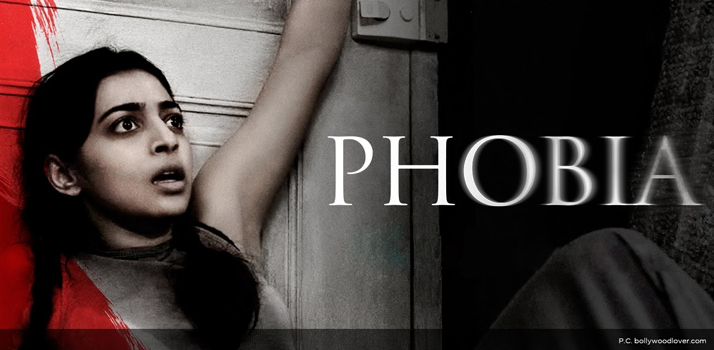 Much of excitement is getting built over the release of Radhika Apte starrer psychological thriller 'Phobia' on 27th May, 2016. If you are in love with thrillers, then your wait is going to be over soon!
The film shows the main character, that is, Radhika suffering from Agoraphobia. Although many believe that Agoraphobia is the fear of going out in the open places, the reality is far more complex! A person suffering from this phobia is very scared of:
Going to a shopping place
Use public transport for traveling
Step out of his/ her home
In a stressful situation, such a person undergoes panic attacks in the form of:
Feeling unwell
Rapid heartbeats
Rapid breathing
Perspiration
Interestingly enough, many of our familiar faces from Bollywood suffer from the most unfamiliar kind of phobias.
"Ishaqzaade" Arjun Kapoor has a phobia of ceiling fans.
The "Singham" star Ajay Devgan suffers from the fear of dirty hands while eating.
Chirpy Sonam Kapoor suffers from the phobia of riding in elevators.
The gorgeous Vidya Balan has a fear of cats.
Above all, the King of Bollywood, Shah Rukh Khan suffers from the phobia of riding a horse!
Phobia can be of many types, no matter what the level of intensity is. It is that particular psychological disorder that may at times harm a normal and healthy living. However, if you are suffering from any phobia, then never think that you are alone! Psychologists at www.hellolyf.com are there to help you at every step. Whether you or your dear ones are in need of any psychological assistance, just do not hesitate to connect to the psychologists at helloLyf. Guaranteeing full confidentiality, the best of solutions would be offered to you here.